Aloe Vera Juice 99.7% 500ml Liquid - Vitelle Slimming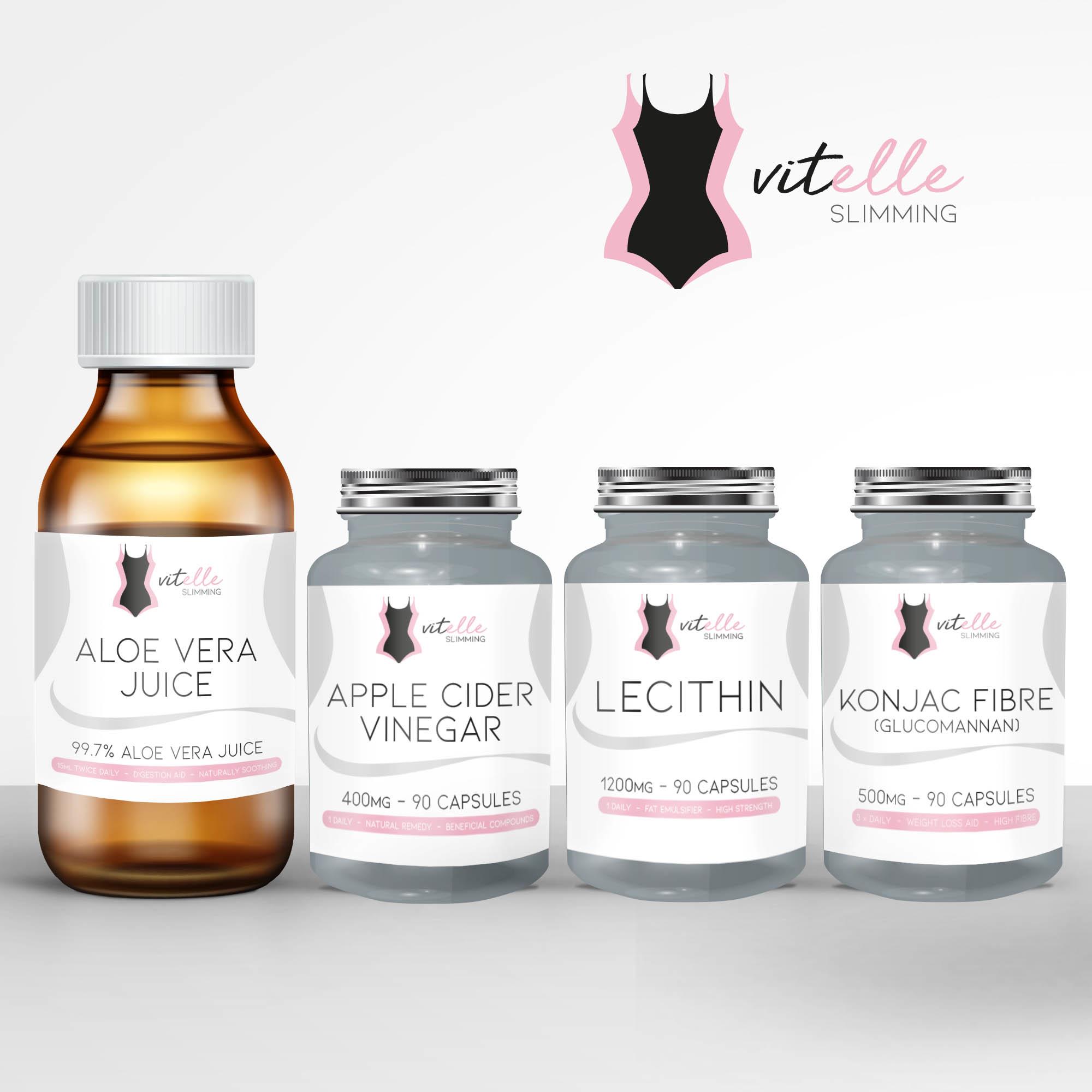 ✔  Sustainaslim Vitelle Range  
✔  Supports Digestive Health and Sustainable Weight Loss  
✔  Great Value Bundle Pack
Great Value Bundle Pack - Contains Konjac Fibre 90 Pack, Apple Cider 90 Pack, Lecithin 90 Pack and 300ml Aloe Vera Liquid!
 
Vitelle Slimming Aloe Vera Juice is made by crushing or grinding the entire leaf of the aloe vera plant, followed by various steps to purify and filter the liquid. The Aloe Vera plant is a succulent from North Africa, its leaves are filled with clear gel rich in amino acids, minerals and vitamins. Taken internally Aloe Vera may be useful in calming & cleansing the digestive system & is often taken by people who following a diet regime to support their digestive health.   
Vitelle Slimming Glucomannan capsules contain natural Konjac Fibre which in conjunction with a calorie controlled diet assists you to reach your weight loss goals. Glucomannan is a natural, water-soluble dietary fibre extracted from the roots of the elephant yam, also known as konjac. Glucomannan absorbs water in the stomach and then expands to potentially up to 50 times its weight. The expansion enables you to feel fuller for longer, suppressing appetite & delays stomach emptying. This helps
Vitelle Slimming Apple Cider Vinegar capsules contain 400mg per capsule, making them higher strength than most on the market. Apple Cider Vinegar is a traditional remedy used for centuries for a whole range of health benefits. It is thought that the beneficial compound within Apple Cider Vinegar is the Acetic Acid. There have been a large number of studies and research papers written on the Apple Cider Vinegar. Studies suggest that vinegar can increase feelings of fullness and help people eat
Vitelle Slimming Lecithin contains 1200mg Lecithin per capsule. Lecithin is naturally found in plant foods such as soya beans and is extracted during the processing of soya bean oil. Lecithin describes a combination of naturally occurring phospholipids. Due to its properties, it is referred to as a fat emulsifier which means it breaks down fats.


Suitable for Adults who are undertaking a weight management regime to supports the health of the digestive system.    
Directions:      
See individual packs.
Ingredients:   
Apple Cider Vinegar: Apple Cider Vinegar, Maltodextrin, Bovine Gelatin, Magnesium Stearate. 
Lecithin: Lecithin (Soya), Bovine Gelatin, Glycerine, Sorbitol. 
Konjac Fibre: Glucomannan (Konjac mannan) Fibre, Microcrystalline Cellulose, Capsule (Beef Gelatin, Colour, (Titanium Dioxide)), Magnesium Stearate.
Aloe Vera Liquid: Aloe Vera Juice (99.7%), Preservatives (Potassium Sorbate, Sodium Benzoate), Citric Acid. 
Storage:    
Store in a cool, dry place. Protect from light and heat. Once opened, keep refrigerated. 
Important Information:   
Do not exceed the stated daily intake. Keep product safely out of sight and reach of children. Product should not be used as a substitute for a varied diet and healthy lifestyle.   
No artificial colours or flavours. Suitable for vegetarians.