Club Vits Launches its Great Value Outlet
16th February 2018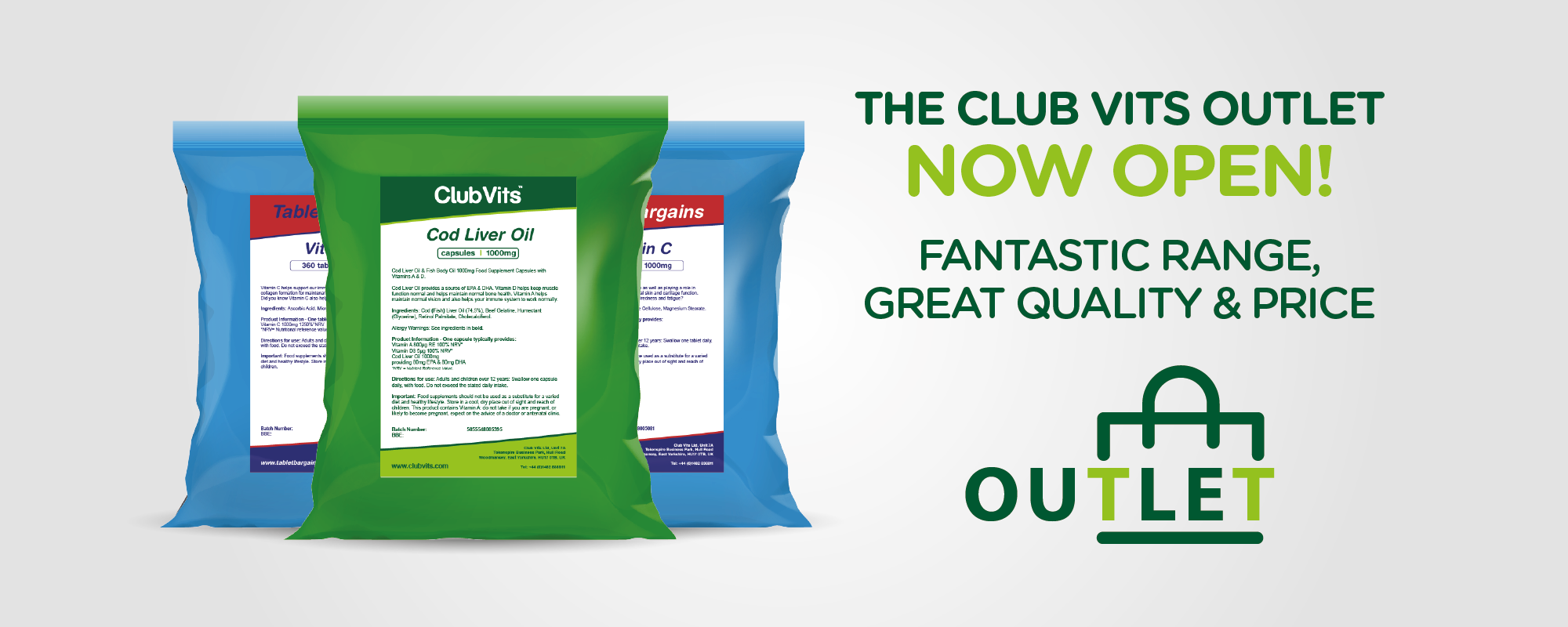 For the last 10 years, Club Vits has been known for its quality of vitamins and supplements but also its range of brands. In fact, this year is our tenth anniversary so keep an eye out for some very special promotions to celebrate as we're delighted to have helped you keep well for this long!
Our brand new Outlet has been specially put together for our Tablet Bargain customers. Everything is in one place so you can find your favourite products easily.
From your Cod Liver Oil through to your Omega 3 6 9 capsules, Turmeric and more, you can be totally assured that, you will find a great range, great quality and all at a great price whenever you need it.
For those who are unfamiliar with the Tablet Bargains range, here's a bit of an explanation for you.
Our tablet and capsule bargains range is an online exclusive brand of high quality vitamins, minerals and supplements at really fantastic prices. The packaging is simple so we can pass great savings on to you.
Tablet Bargains is just one of the brands we're bringing in to the Outlet so keep an eye out for more great savings with other Outlet products and do not hesitate in contacting us if you'd like to learn more!
We do hope you enjoy the outlet!
SHARE
Tweet