Kids Omega-3 Liquid - 190ml Orange Flavour - Club Vits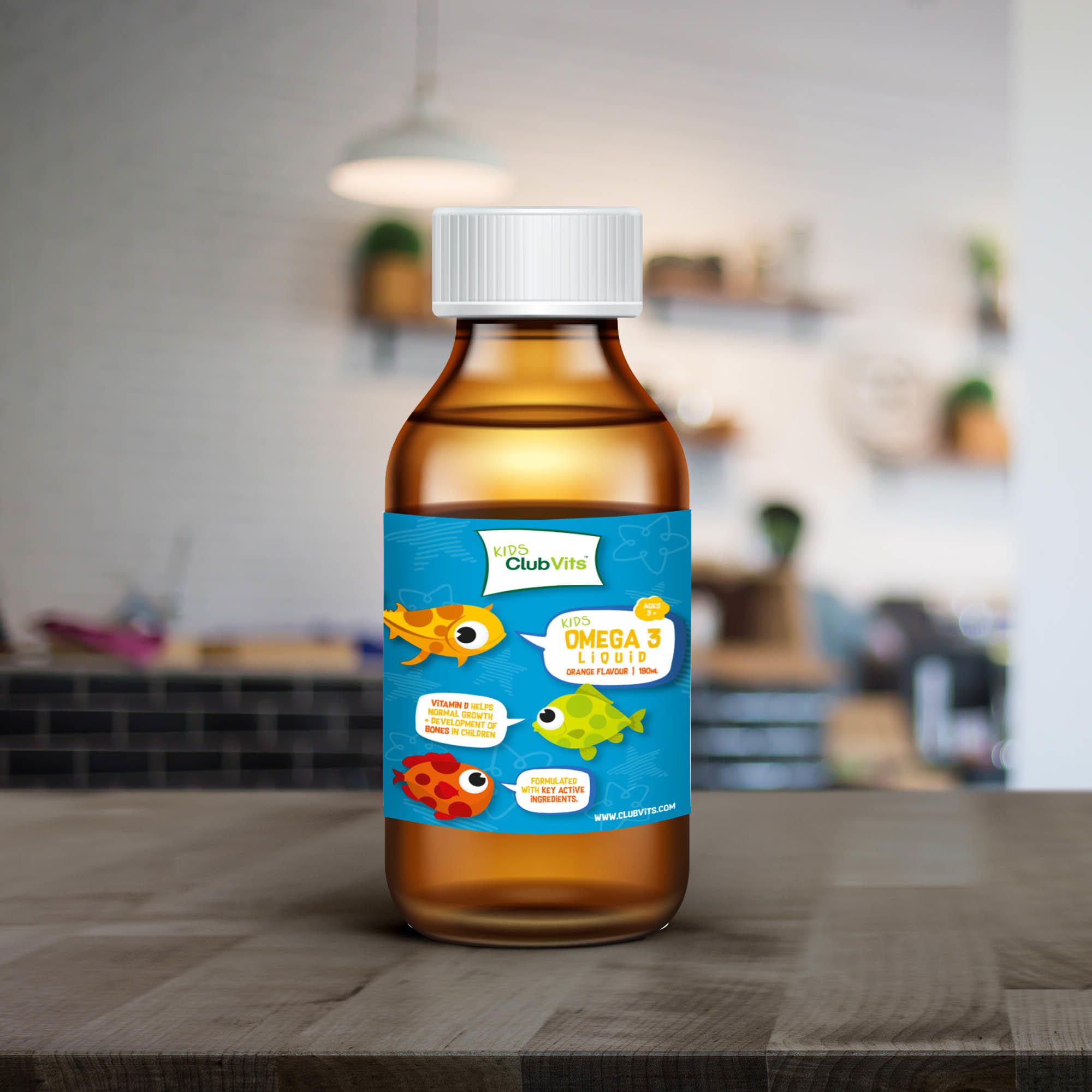 ✔ Premium Quality
✔ Great Taste Children Will Love
✔ Contains Vitamin D
Delicious orange flavour liquid. Formulated with key active ingredients to support the nutritional needs of children. Vitamin D in needed for normal growth and development of bone in children. 
Each 10ml Typically Provides:
Vitamin A 400μg Vitamin D3 2.5μg Vitamin E 5mg Vitamin C 30mg Folic Acid 50μg Vitamin B12 0.7μg Omega 3 Fish Oil 425mg providing EPA/DHA 216mg.
Ingredients:
Honey, Flavourings, Water, Fish Oil, Ascorbic Acid, Emulsifier (Polysorbate 20), Preservative (Potassium Sorbate), Antioxidant (Mixed Tocopherols), Dl-Alpha Tocopheryl Acetate, Maltodextrin, Modified Starch, Sucrose, Acacia Gum, Corn Starch, Retinyl Palmitate, Silicon Dioxide, Tricalcium Phosphate, Medium Chain Triglycerides, Folic Acid, Dl-Alpha Tocopherol, Trisodium Citrate, Citric Acid, Cholecalciferol, Cyanocobalamin. 
Allergy Advice:
See ingredients in bold.
Directions:
Two 5ml teaspoons per day before a meal as a food supplement. Do not exceed the stated daily intake.
Storage:
Store in a cool, dry place out of sight and reach of children.
Important:
Food supplements should not be used as a substitute for a varied diet and healthy lifestyle.