Glucosamine & Omega Capsules - Club Vits

✔ Premium Quality Capsules
✔ Contains Glucosamine & Omega 3 Fish Oil
Glucosamine is a natural compound found in healthy cartilage which acts as a cushion between bones in the joints. Although our bodies produce glucosamine naturally not many foods are sources of glucosamine, therefore some people choose to supplement with it. 
Our capsules also contain a source of omega 3 fatty acids Eicosapentaenoic Acid (EPA) and Docosahexaenoic Acid (DHA).  EPA and DHA contribute to the normal function of the heart.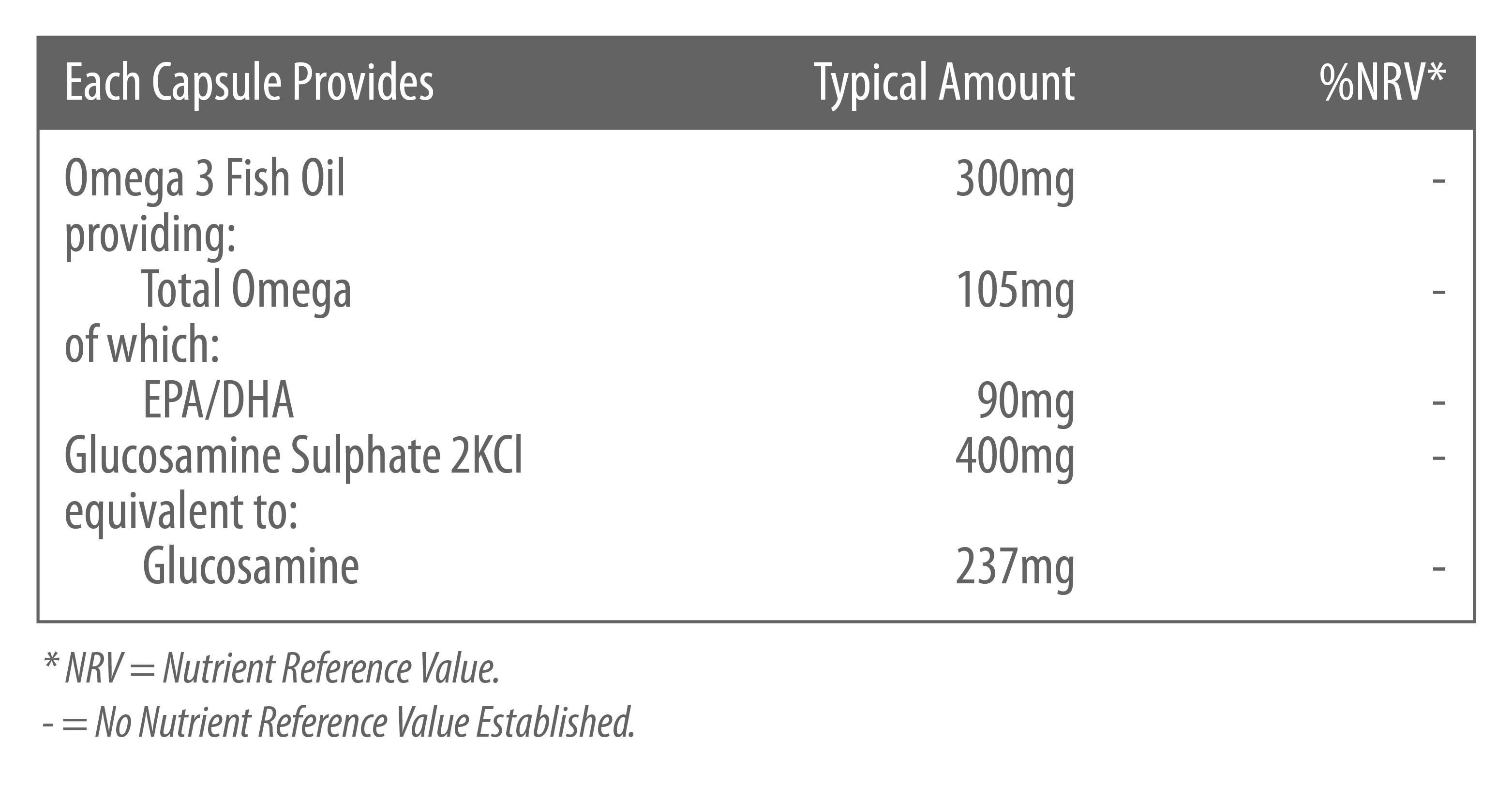 Directions: Adults: Swallow one capsule daily, with food. Do not exceed the stated daily intake.
Ingredients: Glucosamine Sulphate Dipotassium Chloride (Crustacean Shellfish), Fish Oil, Beef Gelatin, Sunflower Seed Oil, Humectant (Glycerol), Thickener (Beeswax), Colour (Plain Caramel), Emulsifier (Rapeseed Lecithins), Antioxidant (Mixed Tocopherols).
Storage: Store in a cool, dry place out of sight and reach of children.
Important: Food supplements should not be used as a substitute for a varied diet and healthy lifestyle.