Glucosamine 500mg for Dogs & Cats Tablets - Petrition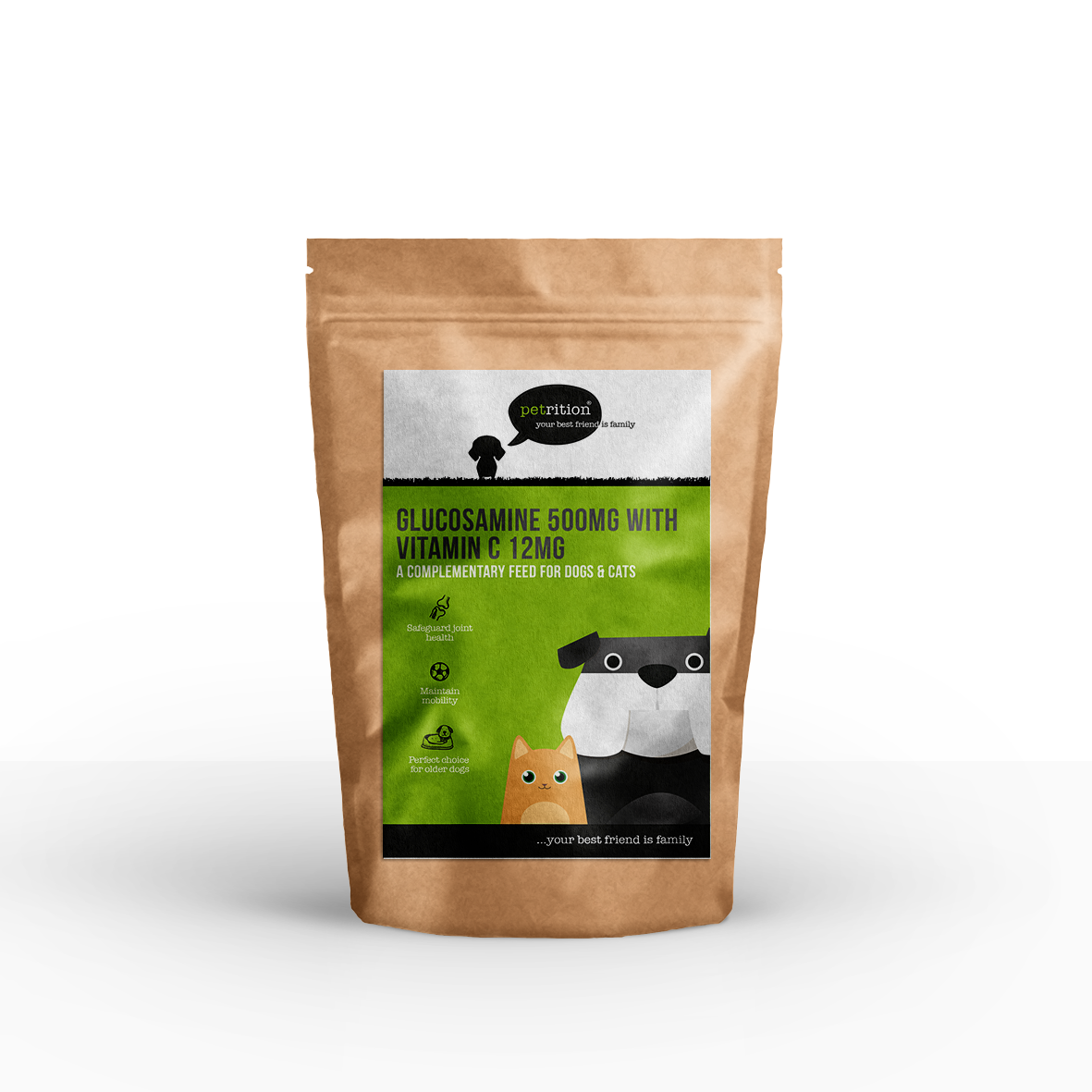 ✔ Premium Quality Tablets
✔ Complementary Feed for Pets
Glucosamine - A complementary feed for cats and dogs
Safeguard joint health.

Maintain mobility.

Perfect choice for older dogs.
Typical Analysis:
Vitamin C, 12mg, 15%*
Glucosamine Sulphate, 500mg, -
equivalent to: Glucosamine, 375mg, -

*NRV=Nutritional Reference Value.
Daily Recommendations: 
To be taken daily with food. Tablets can be crushed or cut.
Dogs:
Puppies: 1 Tablet for every 2.5kg (5lb) of puppy weight, Max 3 daily.
1-5 kg (Small Breeds): 1 Tablets
6-15kg (Medium Breeds): 2 Tablets
16-30kg (Large Breeds): 3 Tablets. .
Cats:
All Breeds: 1 Tablet.
Composition:
Glucosamine Sulphate Dipotassium Chloride (Crustacean Shellfish), Microcrystalline Cellulose, Acacia Gum, Polyvinylpyrrolidone, Ascorbic Acid, Hydroxy Propyl Methyl Cellulose, Magnesium Stearate, Anti-Caking Agent (Silicon Dioxide), Humectant (Glycerol), Talc.  
Important:
Do not exceed the daily recommendations. Store in cool, dry place and out of reach of children.