Menopause Support Tablets - Club Vits
 ✔ Premium Quality Tablets
 ✔ Contains a Range of Beneficial Vitamins
Thousands of women enter the menopause every year and our Menopause Support tablets are specially designed to provide nutritional support during this time of change. Vitamin B6 contributes to the regulation of hormonal activity and Vitamins D, K, Magnesium, Zinc help support bones.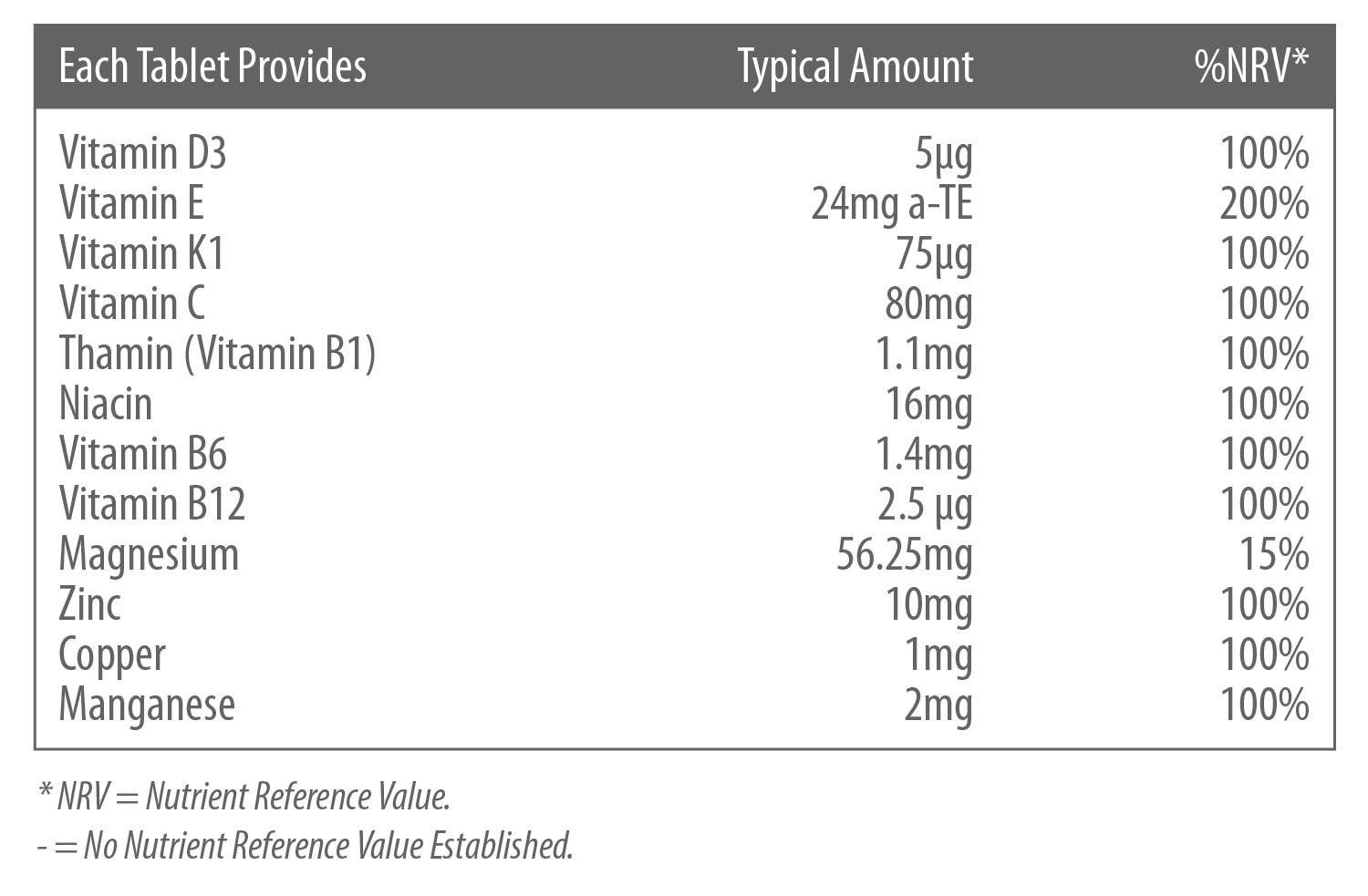 Directions:
Adults and Children over 12 years: Swallow one tablet daily, with food. Do not exceed the stated daily intake.
Ingredients:
Magnesium Oxide, Ascorbic Acid, Microcrystalline Cellulose, Di-Alpha-Tocopheryl Acetate, Nicotinamide, Zinc Oxide, Starch Sodium Octenyl Succinate, Sucrose, Maize Starch, Hydroxy Propyl Methyl Cellulose, Manganese Sulphate Monohydrate, Maltodextrin, Copper Sulphate Pentahydrate, Magnesium Stearate, Anti-Caking Agent (Silicon Dioxide), Colour (Titanium Dioxide), Thiamin Hydrochloride, Pyridoxine Hydrochloride, Sodium Aluminium Silicate, Modified Maize Starch, Humectant (Glycerol), Talc, Phytomenadione, Cholecalciferol, Cyanocobalamin.
Storage:
Store in a cool, dry place out of sight and reach of children. 
Important:
Food supplements should not be used as a substitute for a varied diet and healthy lifestyle.