Evening Primrose Oil Liquid 150ml Bottle by Club Vits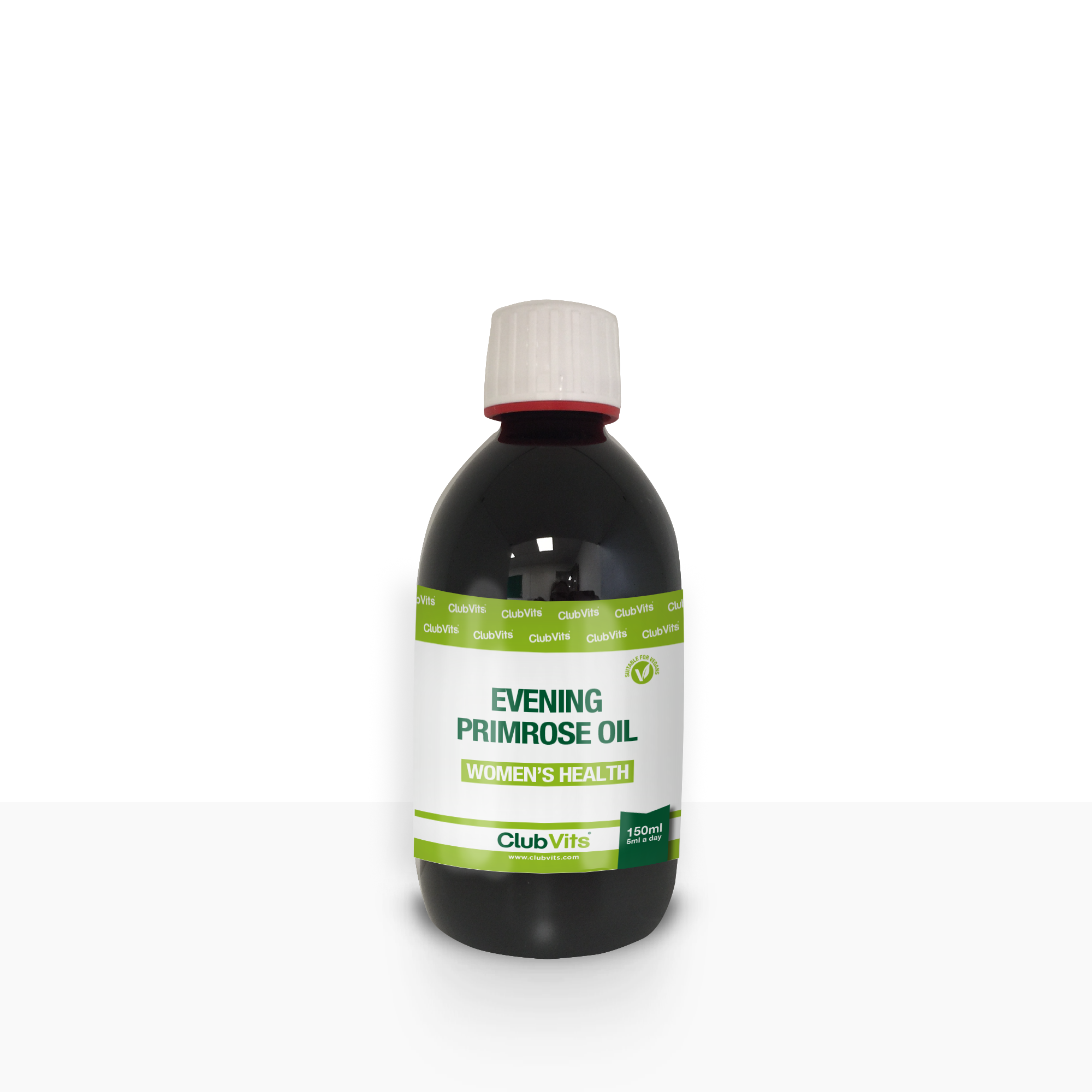 ✔  Hormonal & cosmetic benefits  
✔  Popular among women 
✔  Contains GLA 
Evening Primrose Oil:
Our Evening Primrose Oil contain oil which is derived from the seeds of an Evening Primrose plant (Oenothera biennis). This Evening Primrose Oil which is extracted by pressing the seeds is considered to have beneficial health effects, as it contains a high concentration of Gamma Linolenic Acid (GLA) which is an essential Omega-6 fatty acid. This liquid is very popular with women.


Health benefits of Evening Primrose Oil:
It has been suggested that the GLA found in Evening Primrose Oil may help maintain the body's hormonal balance and because of this it has become a very popular supplement among women wanting to reduce the effect of pre-mentsrual syndrome (PMS). It is also thought that Evening Primrose Oil may have cosmetic benefits such as helping to maintain healthy skin and hair and preventing dryness. 
Each 1ml typically provides:
Evening Primrose Oil, 915mg 
Providing on average 82mg of GLA 
Directions:      
Take between 1 and 5ml a day. Take before bedtime if taken once a day. Recommended for adults and children over the age of 12. Do not exceed the recommended daily intake.   

Ingredients:   
Evening Primrose (Oenothera biennis Oil), Antioxidant (Natural Mixed Tocopherols (Soya), Sunfower Oil) 

Storage:    
Store in a cool, dry place out of sight and reach of children. 

 Important:    
Food supplements should not be used as a substitute for a varied diet and healthy
lifestyle.