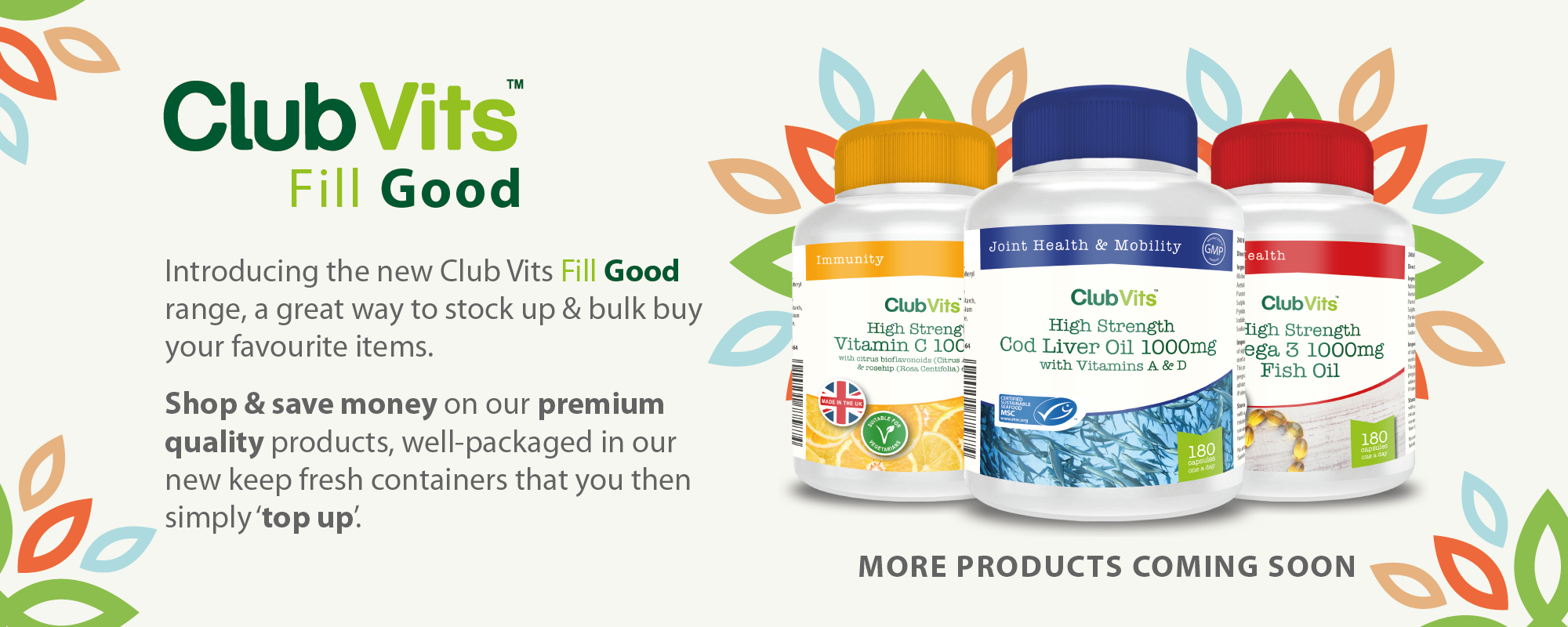 The Club Vits Fill Good range offers you a great way to stock up on essential supplements and bulk buy your favourite products.
Shop for you, your family or even your whole sports team and save money on quality premium products, well-packaged in reusable containers.
When you're running low simply buy from our pouch range and top up!
It's great for you, your budget and the environment too!

Tubs currently available are Cod Liver Oil, Omega 3 and Vitamin C with more coming very soon.