Turmeric has been traditionally used for a wide range of health issues, it is thought to have anti-inflammatory as well anti-oxidant & anti-bacterial properties which could all contribute to a range of health benefits.
Turmeric has been traditionally used due to its active ingredient Curcumin
Black Pepper helps the body to absorb Curcurim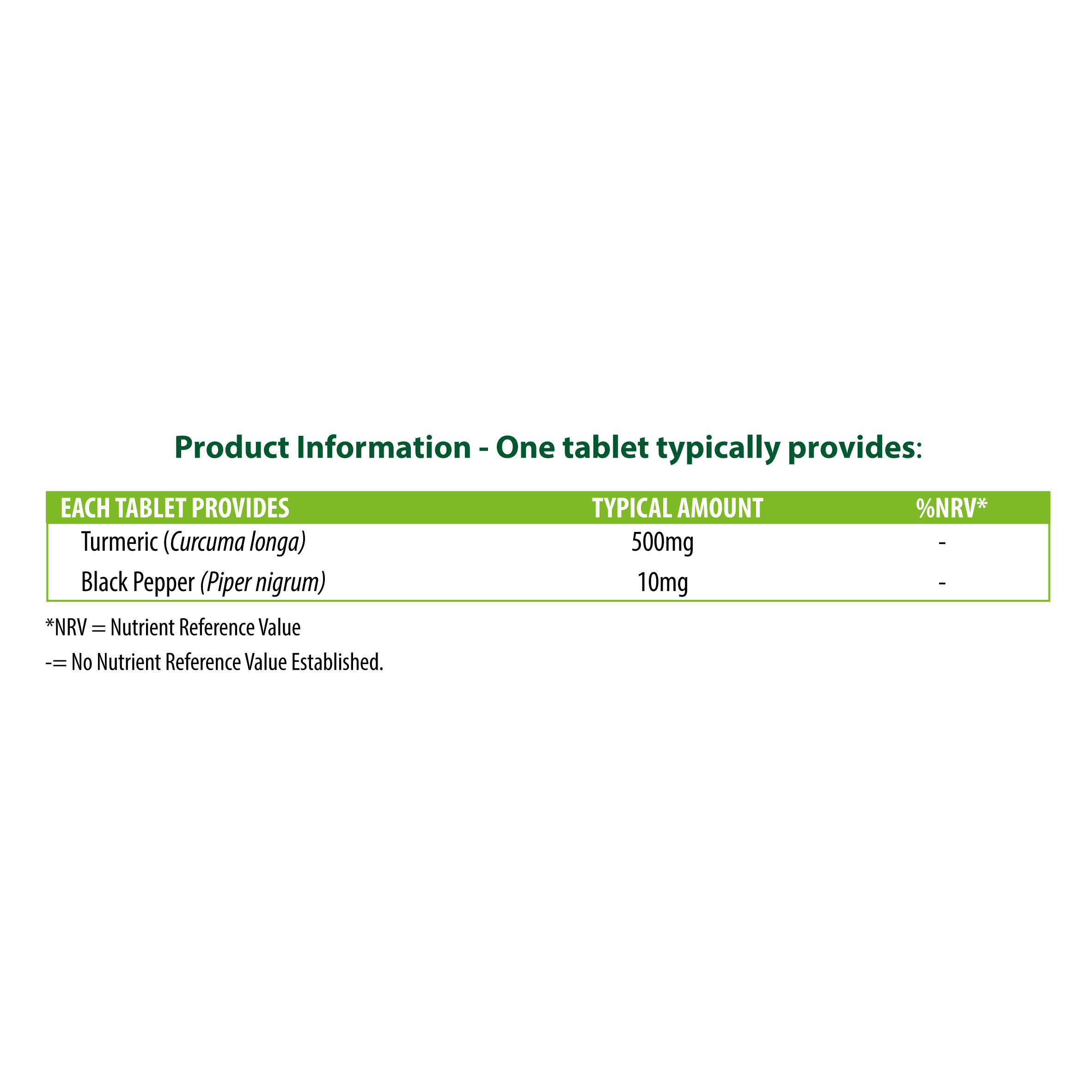 Directions:
Adults and children over 12 years: Swallow one capsule daily, with food. Do not exceed the stated daily intake.

Ingredients:
Turmeric (Curcuma longa) Powder, Hydroxy Propyl Methyl Cellulose, Black Pepper (piper nigrum) Powder.

Storage:
Store in a cool, dry place out of sight and reach of children.

Important:
Food supplements should not be used as a substitute for a varied diet and healthy
lifestyle.