50+ Multivitamin & Minerals Tablets - Tablet Bargains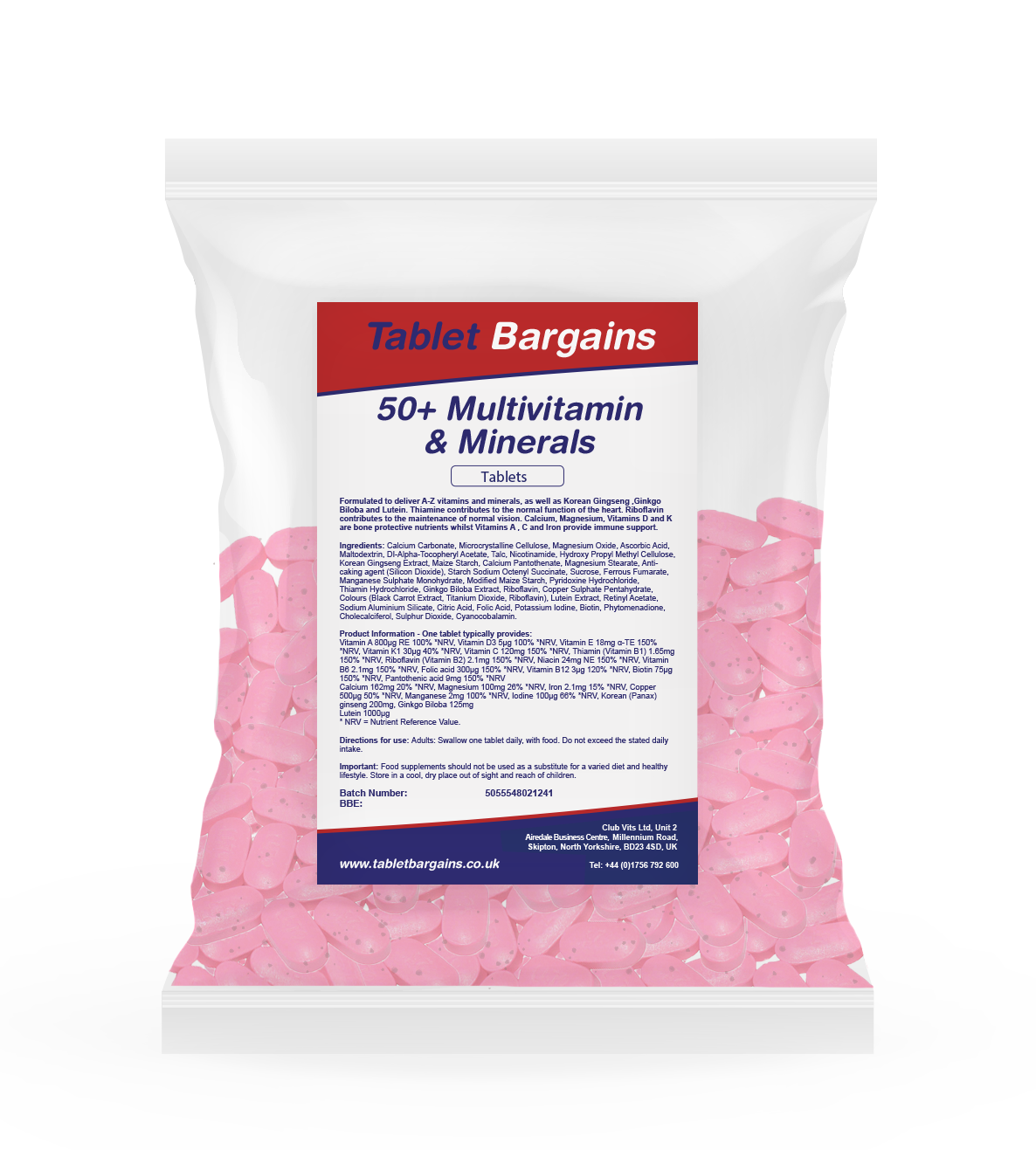 ✔ Premium Quality Tablets
✔ Specially Formulated for the over 50's
✔ Multivitamin
Formulated to deliver A-Z vitamins, minerals and Lutein. Thiamine contributes to the normal function of the heart. Riboflavin contributes to the maintenance of normal vision. Calcium, Magnesium, Vitamins D and K are bone protective nutrients whilst Vitamins A , C and Iron provide immune support.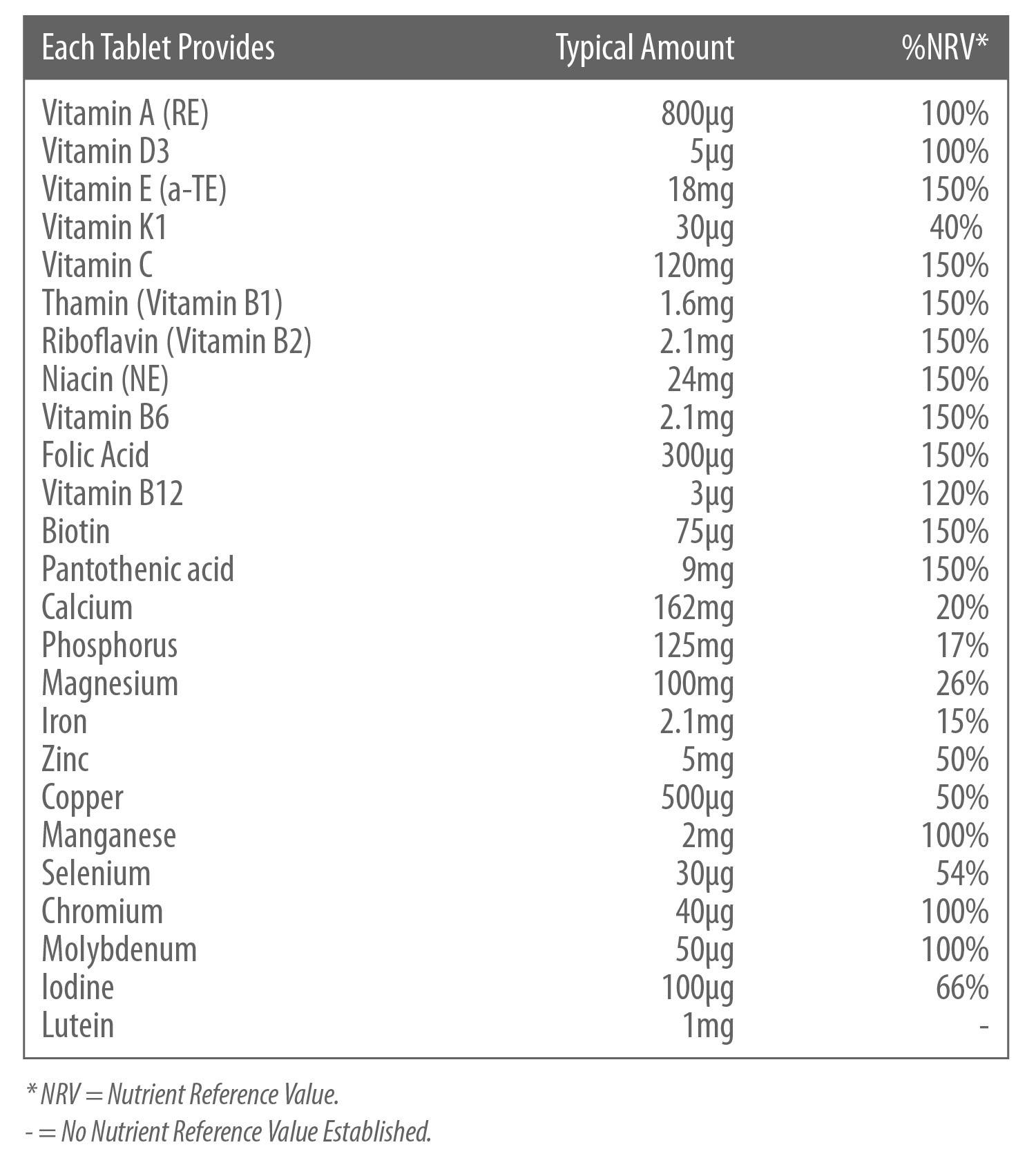 Ingredients:
Dicalcium Phosphate Dihydrate, Microcrystalline Cellulose, Magnesium Oxide, Ascorbic Acid, Acacia Gum, Maltodextrin, DL-Alpha-Tocopheryl Acetate, Hydroxy Propyl Methyl Cellulose, Nicotinamide, Modified Maize Starch, Cross-Linked Sodium Carboxy Methyl Cellulose, Calcium Pantothenate, Magnesium Stearate, Maize Starch, Colour (Titanium Dioxide), Anti-Caking Agent (Silicon Dioxide), Ferrous Fumarate, Talc, Zinc Oxide, Manganese Sulphate Monohydrate, Humectant (Glycerol),Sucrose, Pyridoxine Hydrochloride, Thiamin Hydrochloride, Riboflavin, Copper Sulphate Pentahydrate, Lutein, Retinyl Acetate, Folic Acid, Silicon Dioxide, Chromium Chloride Hexahydrate, DL-Alpha-Tocopherol, Potassium Iodide, Sodium Molybdate Dihydrate, Biotin, Sodium Selenite, Phytomenadione, Cyanocobalamin, Cholecalciferol.
Directions: 
Adults: Swallow one tablet daily, with food. Do not exceed the stated daily intake.
Important:
Keep out of the sight and reach of children. Food supplements should not be used as a substitute for a varied diet and healthy lifestyle. This product contains Vitamin A: do not take if you are pregnant or likely to become pregnant, except on the advice of a doctor or antenatal clinic. Contains Iron, which, if taken in excess, may be harmful to young children.