Omega 3-6-9 Fish Oil 1000mg Capsules - Tablet Bargains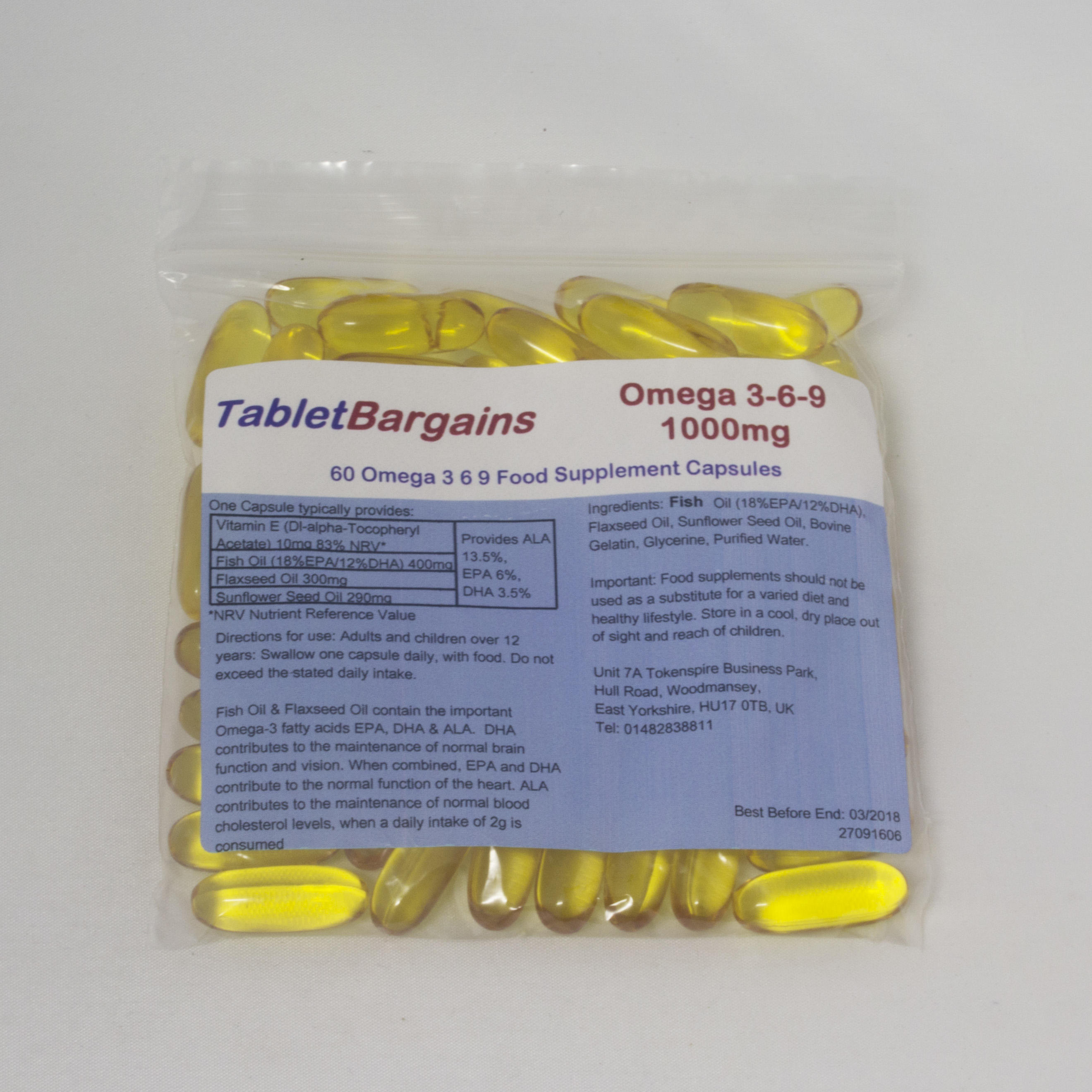 ✔  Premium Quality Capsules
✔  Provides EPA, DHA & ALA
✔  Also contains Vitamin E
Formulated to deliver fish, flaxseed and sunflower oils. Fish Oil & Flaxseed Oil contain the important Omega-3 fatty acids EPA, DHA & ALA. DHA contributes to the maintenance of normal brain function and vision. When combined, EPA and DHA contribute to the normal function of the heart. ALA contributes to the maintenance of normal blood cholesterol levels, when a daily intake of 2g is consumed. Also contains Vitamin E contributes to the protection of cells from oxidative stress.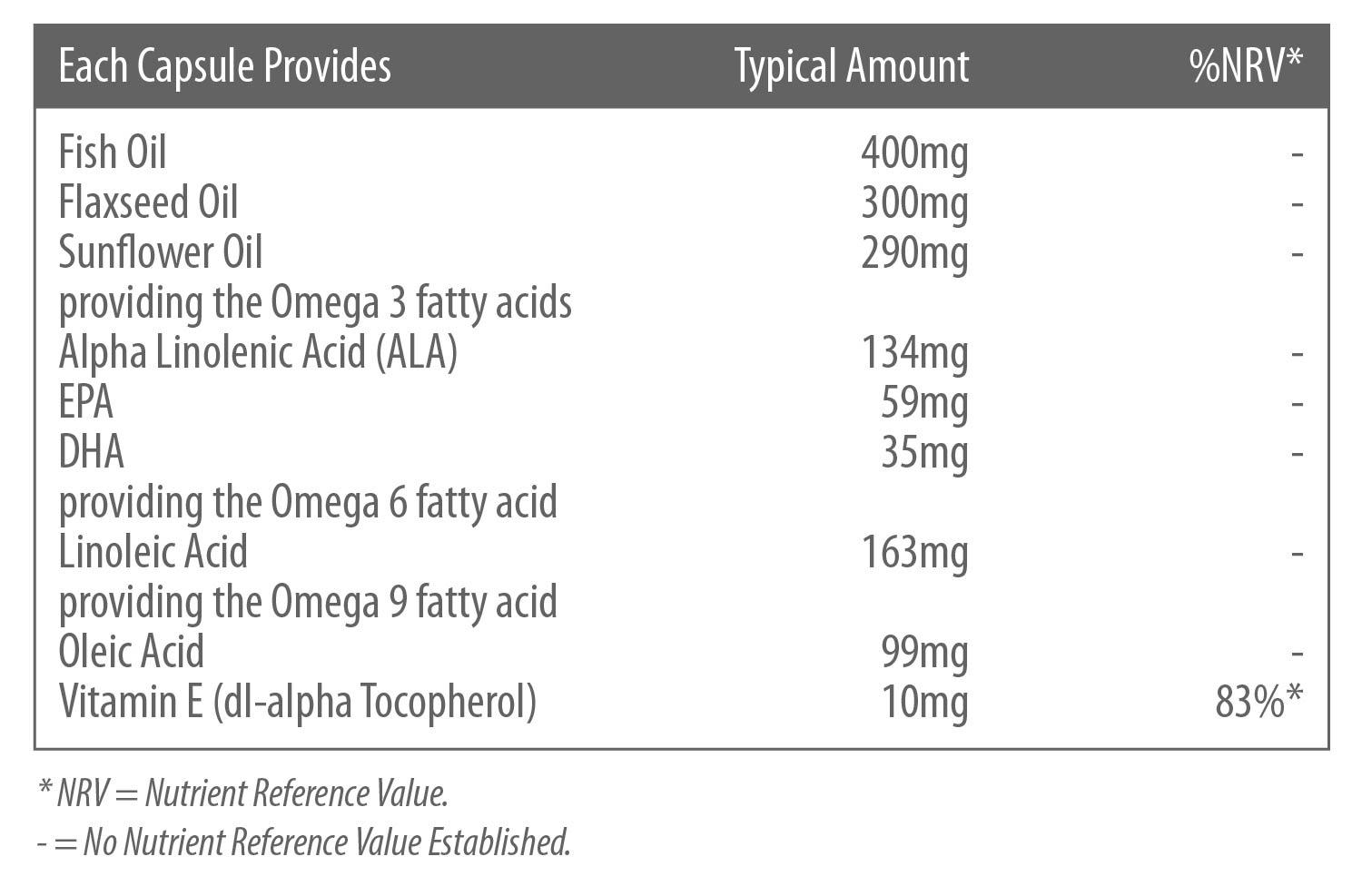 Directions:
1 capsule per day with a cold drink as a food supplement. 
Ingredients: 
Fish Oil, Flaxseed Oil, Sunflower Seed Oil, Gelatin (Bovine), Glycerine, Vitamin E (dl-alpha Tocopheryl Acetate). 
Storage:
Store in a cool, dry place out of sight and reach of children.
Important:
Food supplements should not be used as a substitute for a varied diet and healthy lifestyle.