Tablet Bargains - Vitamin C 1000mg with Rosehip and Bioflavonoids Tablets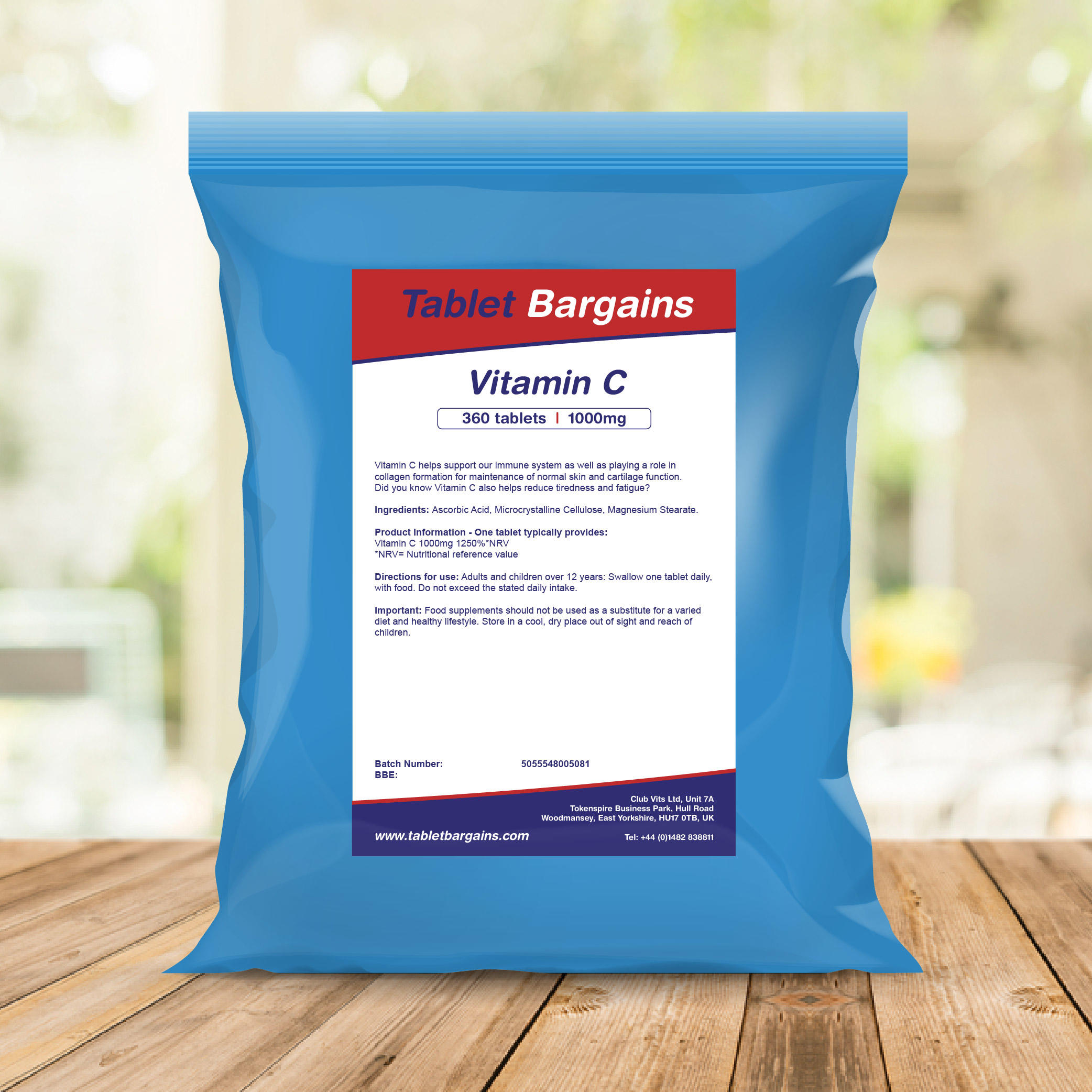 ✔  Premium Quality Tablets 
✔  Support Immune Function 
Description
A frequent intake of Vitamin C intake is important. Unlike some vitamins our bodies are unable to store it, therefore there is no back up supply for when intake is reduced. This high-quality Vitamin C supplement offers a convenient way of increasing your Vitamin C intake in the form of an easy to swallow, coated tablet. These tablets have an impressive formulation which provides 1000mg of Vitamin C per tablet. 
What are the health benefits of Vitamin C?
Vitamin C is an antioxidant which protects cells from oxidative stress and contributes to the different components of overall health including:
> Immune Health: Vitamin C contributes to the normal function of the immune system.
> Mobility: Vitamin C contributes to normal collagen formation for the normal function of cartilage and bones.
> Energy: Vitamin C contributes to normal energy-yielding metabolism and the reduction of tiredness and fatigue.
> Nerve Function: Vitamin C contributes to normal functioning of the nervous system
One tablet typically provides:
Vitamin C 1000mg 1250%*NRV
*NRV= Nutritional reference value
Directions:
Adults and children over 12 years: Swallow one tablet daily, with food. Do not exceed the stated daily intake.

Ingredients:
Ascorbic Acid, Microcrystalline Cellulose, Magnesium Stearate.

Storage:
Store in a cool, dry place out of sight and reach of children.

Important:
Food supplements should not be used as a substitute for a varied diet and healthy
lifestyle.