Tablet Bargains - Vitamin E 200iu Capsules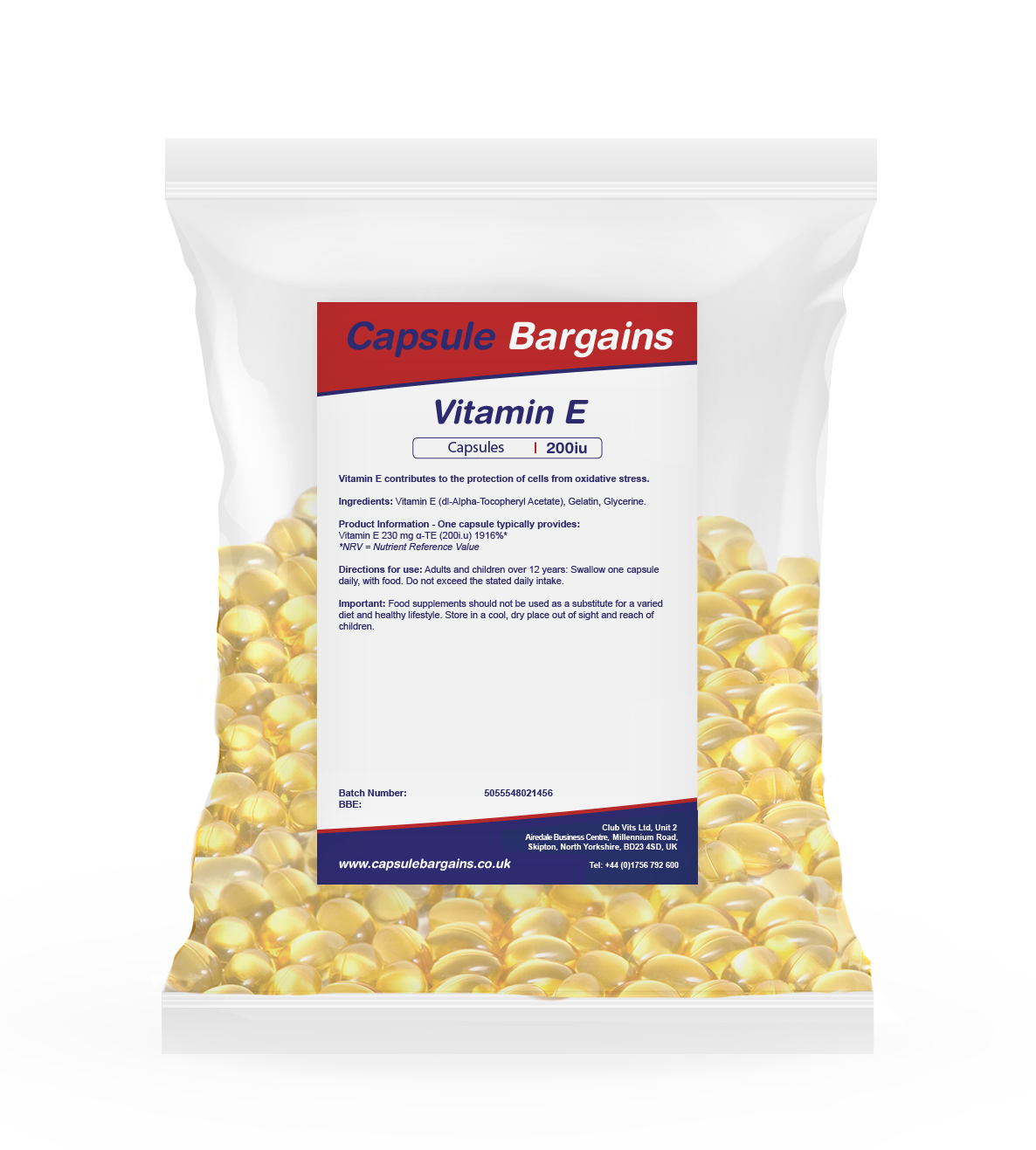 ✔ Premium Quality Capsules
✔ May Help Maintain Healthy Skin, Heart & Circulation, Nerves, Muscles and Red Blood Cells.
Vitamin E contributes to the protection of cells from oxidative stress. Vitamin E may help maintain healthy skin, heart & circulation, nerves, muscles and red blood cells. Vitamin E is also important for the protection of cell membranes.
Each Capsule typically provides:
Vitamin E (dl-Alpha-Tocopheryl Acetate) 134 mg α-TE (200i.u) 1117%*NRV.
Directions:
Adults and children over 12 years: Swallow one capsule daily, with food. Do not exceed the stated daily intake.
Storage: 
Store in a cool, dry place out of sight and reach of children.
Important:
Food supplements should not be used as a substitute for a varied diet and healthy lifestyle.