Orange Flavour Dextrose with Vitamin C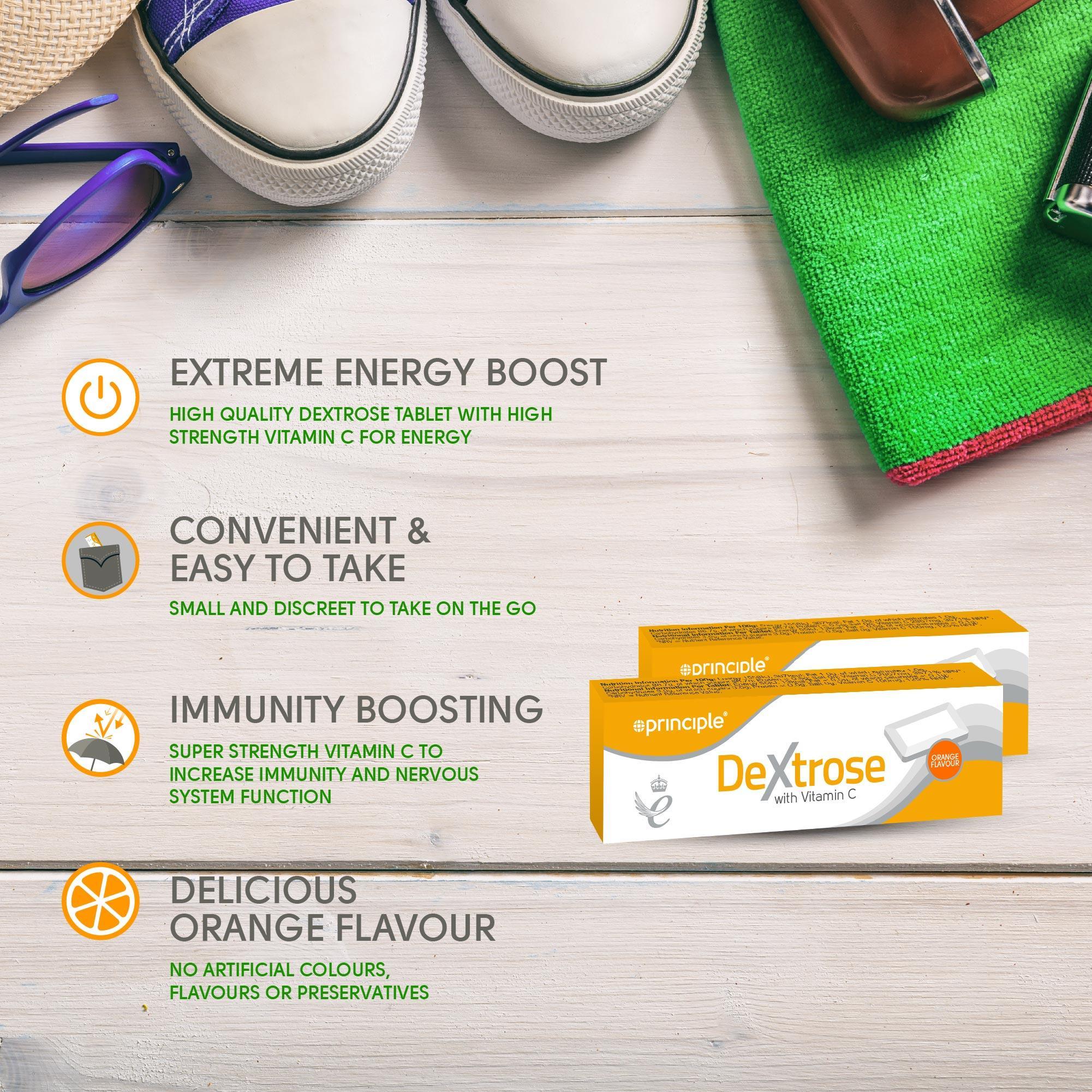 ✔ Orange Flavoured Chewable Tablets
✔ Premium Quality
✔ 10 Packs of 14 Tablets
Principle Dextrose contains Vitamin C, which can contribute to the functioning of our immune system, normal metabolism and it can also reduce fatigue and tiredness. 
These orange flavoured chewable tablets can provide a rapid boost of glucose to the cells of the body, which is then converted to energy. 
Glucose from dextrose has a role in the functioning of the brain and the nervous system, improving physical and mental performance to help enhance training and exercise
Directions: Chew one to two tablets as required.
Ingredients: Dextrose Monohydrate, Ascorbic Acid, Magnesium Stearate, Citric Acid Anhydrate, Maltodextrin, Flavouring, Acacia Gum.